Dedication to Quality Service
At Millennium, we are proud to offer premium landscape services to residential, strata and commercial property owners throughout the Lower Mainland. We provide the highest level of service available in the industry and operate in accordance with the current Canadian Landscape Standard.
We are proud to say that all our practices meet or exceed Canadian Landscape Standards as outlined by the CNLA. Our team is comprised of industry-certified personnel and employees with years of experience in the field.
Our goal is to build lasting relationships with our clients through a commitment to quality service and expert advice. Whether you're hoping for a bold new look or just wanting to maintain existing features, we have all the tools, experience and expertise needed to help achieve your desires.
We are passionate about what we do and proud to share our knowledge and expertise with clients to achieve their outdoor visions.
From the very beginning, our focus has been attention to detail, professionalism, and superior customer service in all that we do. Over the years as we have grown into a full-service landscape contractor, our focus has not shifted from this.
Our dedication to quality service and professionalism has established our company as an industry leader in the field of commercial landscape management among property management firms and the clients they represent.
Work We Have Done
Feature Projects
We have completed many successful projects throughout the years. Let's see what we've accomplished.
THE BEST QUALITY
Why Choose Us
Millennium Landscape Contractors is a full-service landscape company. Our established systems allow us to deliver industry-leading lawn care and landscape solutions to commercial and residential clients. Built on a family tradition of caring, we are driven by a passion to exceed customer expectations and consistently deliver client satisfaction.
Millennium Landscape Contractors is based in beautiful Langley, British Columbia.
Serving the communities of:
Langley · Surrey · Delta · White Rock · Abbotsford · Maple Ridge · Pitt Meadows
Our employees are all fully insured with Work Safe BC (Firm #883431)
With more than a decade of industry experience, you can rest assured your property maintenance needs will be met with expertise, integrity and exceptional customer service. No matter how big or how small the job, our hard work and attention to detail will keep your property looking immaculate and beautiful.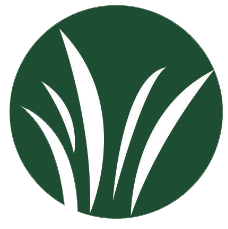 Ryan Milligan
President | CLT | CLM Red Seal Certified
excellent work done
Working Process
Contact our office for a free quote! It is always good to have a rough idea on your budget at this stage to enable us to quote as necessary.
Consultation
We will meet with you and advise
about the best landscape options for your property.

Draft & Prepare
We will prepare a landscape plan specific to your property with a breakdown of services and expectations.

Implement & Maintain
We will assign a crew to service the property based on your proposed and agreed upon landscape plan.

Our clients
We do it right the first time! Rest assured; your property maintenance needs will be taken care of by our experienced team. But don't just take our word for it, read what our clients have to say.
testimonials
What our clients have to say ..
" "We have used Millennium as our landscaping contractor for just over a year. Not only do they do a great job keeping The Daventry "neat and tidy" but often go "above and beyond" the call of duty to help our members with small landscaping and maintenance problems. Everyone here comments on not only the appearance of the complex but also the friendliness and approachability of all their staff, who can always find time to have a chat and offer suggestions on how to approach a particular problem or concern. I personally am impressed by the quick response to emails etc. when I need to get hold of Ryan. I have no problems recommending Millennium as an efficient and knowledgeable company."
Chris J.
The Daventry Strata Council
" "Having used Millennium Landscape for many years, we would like to say thank you for your expedient and always thorough services! We look forward to seeing you again in the spring to reap the rewards of your expertise!"
" "Our complex had gone more than a year without a landscaper, and then hired someone to prune trees which ended up in disaster. After that mess we hired Ryan and his team to help straighten up the complex and we couldn't be happier. The team is polite and courteous, they work hard, and Ryan is great for both short and long term planning!"
Compton Green Strata Council
" "As a property manager I am very pleased with the professional service my Strata's and myself have received from Millennium. They attend to all issues in a prompt and timely manner and are very diligent in everything they do.  They have excellent communication skills and work well with my owners and council's. I highly recommend them in the landscape market place"
Sandi C.D.
NAI Goddard & Smith Property Management
" "We are entering our third year with Millennium Landscape Contractors owner Ryan Milligan and his crew looking after all the landscaping needs of our townhouse complex of 68 units. We have been more than pleased with the professional service we receive from them. Their work ethic and care is excellent! I appreciate the fact that they see what needs to be done and do it without my having to worry or be concerned over our gardening needs. I would highly recommend them to anyone."
Larry R., Landscape Liaison
BLOGS & NEWS
What's Going On In Our Blog?
Contact our office for a free quote! It is always good to have a rough idea on your budget at this stage to enable us to quote as necessary.